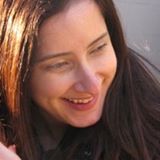 Hello! I'm Gina.
I am a geodesist who recieved her PhD at the University of Miami Rosenstiel School of Marine and Atmospheric Sciences in Miami FL. Since then I have been a postdoctoral scholar and research scientist at the University of Washington in Seattle, WA, and along with Scott Baker and Batuhan Osmanoglu, started a geodetic services company called BOS Technologies LLC. We specialize in high precision Global Positioning Systems (GPS) and Interferometric Synthetic Aperture Radar (InSAR). I am currently an Assistant Scientist at the University of Miami working remotely from Seattle, WA. I have an extensive background studying the tectonics of the west coast of the United States. I started my geophysics career studying the San Andreas fault, and I am currently studying the Cascadia Subduction Zone and Southern California.
I love data. I love visualizing and analyzing it, and just getting my hands dirty with it. Recently I have been working on developing interactive websites for geophysical datasets. Many geophysical datasets are publicly available, but it is difficult for the general public to use and play with these data. Presented on this website are two interactive websites that I built with a little help from my friends at Hacker School, NYC. The Vector Projector is a nifty little tool we made that visualizes high precision GPS velocity fields that measure how much tectonic plates move over time. The Japan Earthquake Movie is an animation showing the locations of the main shock and aftershocks of the 2011 Japan earthquake, that simultaneously plots with charts of magnitude versus time.
Thanks for reading my website! I'd love to hear your thoughts, so keep in touch!